AUTO REPAIR KEALAKEKUA, HI
AUTO REPAIR MADE EASY, THE ALOHA WAY

never buy a service before it's actually due
Relax knowing that we age all of your service history by your unique driving habits, ensuring you don't do them before they're actually needed

Lower the cost of vehicle ownership
We ensure you never do services early, squeezing every mile out of every service, creating the most affordable maintenance plan money can buy.

Save $1000's in vehicle payments
By keeping your vehicle a few extra years you can potentially save thousands of dollars a year in vehicle payments.
you depend on your vehicle
Work. School. Family Vacations.
It needs to be reliable!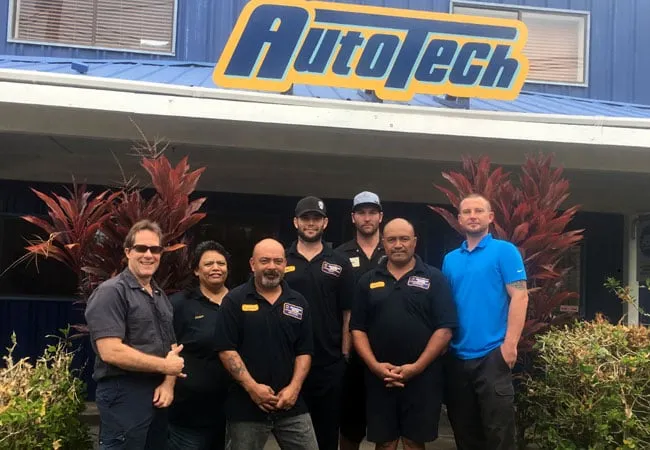 Auto Repair in Kealakekua
Honest, Passionate Auto Mechanics
Keeping your vehicle in a good state of repair is essential, not only for your safety and the longevity of your car, but your ability to live life to the fullest! At AutoTech in Kealakekua, HI, honest, comprehensive auto repair is what we do. Our master technicians are able to handle whatever you may need, from a state safety inspection to a full engine replacement. Our technicians are passionate about what they do and approach every job with the utmost attention to detail. Call today for a quote, and let us be your auto mechanic for life.
Auto repair, the aloha way
The management and staff at AutoTech believe that customer service is just as important as our skill at repairing your vehicle. When you trust our auto mechanics with your vehicle, we will thoroughly communicate with you to answer all of your questions prior to the repair, and will be transparent and honest with the process and costs involved. Call our shop in Kealakekua, HI and let us make your car feel like new again!
YOUR AUTO REPAIR
made easy
2 - We get to know you and your vehicle
We help you discover the most affordable way to repair and maintain your vehicle.
3 - Our certified technicians get to work
We only perform the services you approve ahead of time.
4 - Get back on the road with confidence!
We have your back covered with a 12 Month / 12,000 warranty
ASE Certified master technicians
12 MONTH / 12,00 MILE WARRANTY
Attentive customer service