Wheel Alignment Service: Why your Car needs it More Often than You Think?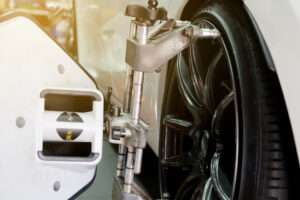 If your vehicle doesn't feel as smooth as it once did or if you're starting to notice uneven tire wear, a wheel alignment might be necessary. A wheel alignment service essentially readjusts the angles of your car's wheels so that they're perpendicular to the ground and parallel to each other. This can do everything from improving fuel efficiency and handling to boosting performance overall.
Putting off car alignments is only asking for trouble down the road. If you've been meaning to get it done, make an appointment at your nearest auto repair shop!
Proper wheel alignment, also called breaking or tracking, is crucial for maintaining any vehicle. This maintenance generally involves adjusting the angles of wheels to match the manufacturer's specifications. The advantages of these adjustments are twofold: reducing tire wear and improved driving straight.
Angles can be changed even further than the maker's recommendations to get a specific handling characteristic. Sometimes, for example in Motorsport and off-road applications, angles need to be well beyond what is considered normal.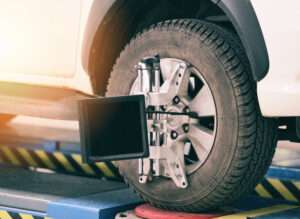 Aligning your wheels properly is crucial for maintaining optimal driving conditions and preventing wear and tear on your tires. A wheel alignment specialist will use cameras to take measurements of the position and orientation of your wheels. Once the measurements have been taken, the specialist will make any necessary adjustments to ensure that your wheels are aligned correctly. Wheel alignments usually only take a few minutes to complete.
If your car is experiencing any of the problems mentioned, come to Autotech for a wheel alignment or other auto service. We'll have your vehicle running smoothly again in no time. Contact us today to schedule an appointment!