Why AutoTech is the Right Choice for Engine Repair in Kealakekua, HI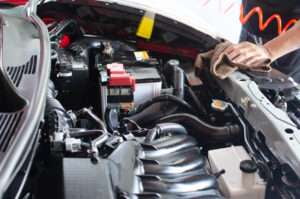 Your engine is the lifeblood of your car, and when it needs repairs, you need to take it seriously. Here in Kealakekua, HI, AutoTech is the go-to name for engine repair. We have years of experience repairing all types of engines, and we always use only the highest quality parts and equipment. We know that a properly repaired engine can make all the difference in getting you back on the road quickly and affordably. So if your car is feeling under the weather, don't wait – call AutoTech today! We'll have you and your car back to normal in no time.
When you're searching for an automotive engine repair company in Hawaii, it's essential to choose one that will fix your car correctly the first time. Choosing a cheap option might save you money now, but it will end up costing more in the long run as issues continue to arise. AutoTech offers comprehensive engine repair services that are guaranteed to keep your vehicle running smoothly for years to come.
AutoTech in Kealakekua, HI specializes in car repair so you can get back out on the road as soon as possible. We know accidents happen, or sometimes your car just starts making a weird noise. No matter the state of your engine, we will do our best to repair it quickly and affordably.
At AutoTech, we provide a wide range of services to keep your car running smoothly for as long as you own it! Whether you need preventative maintenance or major engine repairs, we're here to help. Our services include:
Engine replacement
Head gasket repair
Ignition system service
Spark plug replacement
Timing belt/chain replacement
Tune-ups
Water pump repair