Why Auto Diagnostics is Essential for Your Car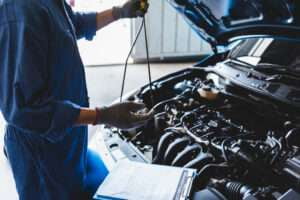 When your car is on the fritz, you need to know what's wrong with it and how fast you can get it fixed. An affordable price tag wouldn't come amiss, either. That's where AutoTech comes in – we provide auto diagnostics services that you can count on. We understand that guessing isn't good enough when it comes to your car.
Between our ASE-certified mechanics' skills, experience, in-depth knowledge, and computer diagnostic tools, we'll get to the bottom of car problems, and get to work solving them! Call us today in Kealakekua, HI for honest communications and professional repairs.
Computer diagnostics is essential for your car because it can pinpoint exactly what is wrong with your vehicle. This saves time and money by allowing mechanics to quickly fix the problem. AutoTech's computer diagnostic tools are state-of-the-art, and our mechanics are ASE-certified, meaning they have the skills and experience to accurately diagnose your car's problems. Trust us in Kealakekua, HI for all of your auto repair and maintenance needs – we're dedicated to your satisfaction!